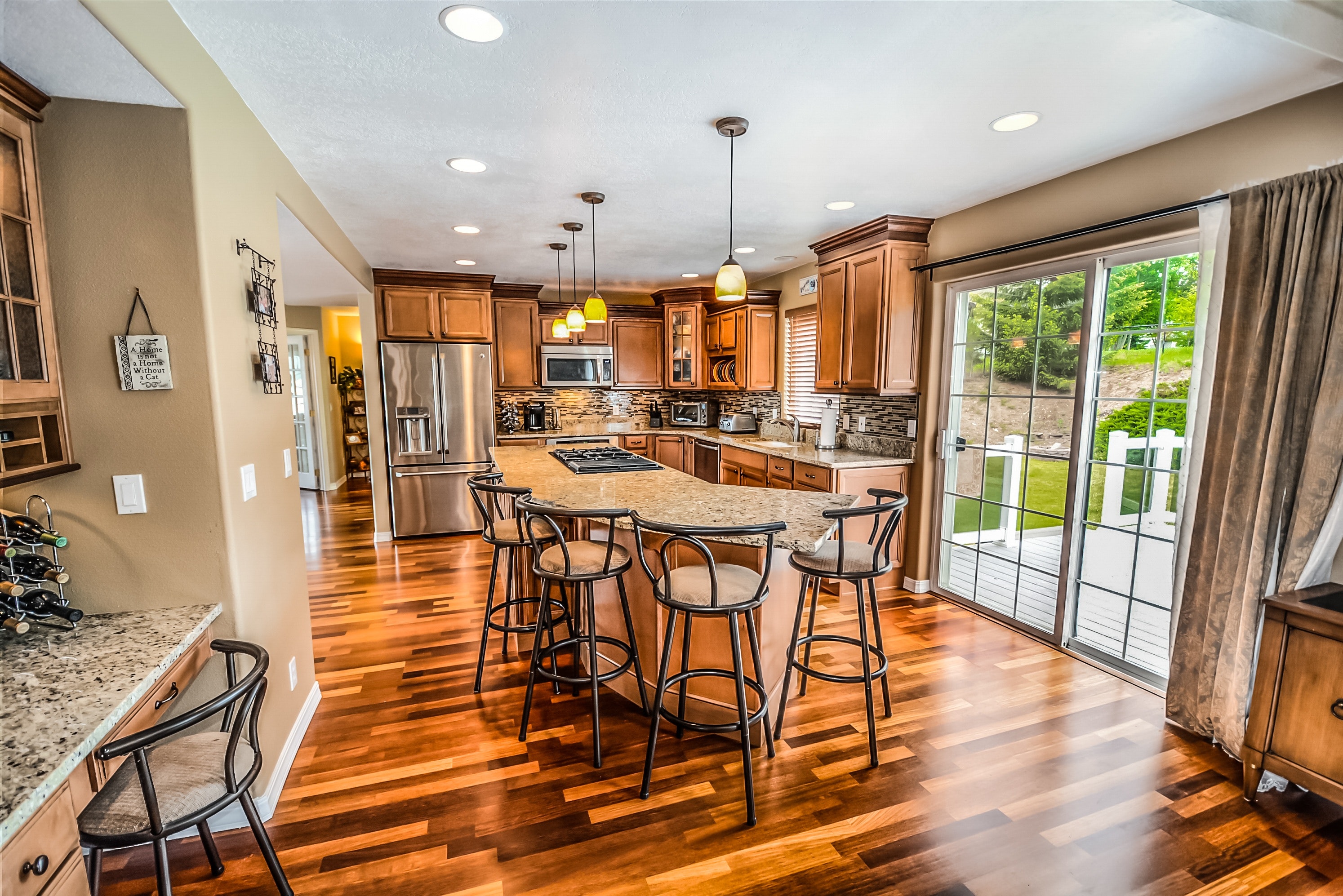 When you move into a new house or apartment, you'll want to clean it. This is especially important if you're moving into a place that's been lived in before. Even if it looks clean, there could be dust, dirt, and other allergens lurking in the nooks and crannies. A deep cleaning will eliminate all of that and leave your new home sparkling clean.
Make a list, then divide and conquer
One of the most overwhelming parts about deep cleaning is undeniably when you realize just how much there needs to do. Before letting yourself go there, stop and list everything in your home that requires attention.
Begin by listing all the rooms in your house. Include a space for your garage, the basement, or the attic (if you have one) and for outdoor living spaces like porches, balconies, or decks. You might even add a general "outdoor" category for tackling additional projects.
When you have your house more or less divided by space, start listing what needs to be done in each of those spaces. Before you know it, you'll have a comprehensive list of everything you need to do to get your house as clean as it's ever been.
Deep cleaning pro-tips
Start at the top
The best way to avoid a lot of heartaches when cleaning your house is by understanding the truth about gravity. Paying attention to starting at one end and working down will help any dust or light you're moving land on the floor beneath rather than one that's already been cleaned.
Natural cleaning pro tips:
Baking soda and hydrogen peroxide make a powerhouse solution for removing stubborn stovetop stains. Pour baking soda into a small bowl and add just enough hydrogen peroxide to make a paste. Spread it over the stove and let it sit for 15 minutes, then scrub.
Hard water stains on metal hardware like faucets and showerheads can be challenging to remove. Rub them with juice from a fresh lemon to make it easier. The acid breaks down hard water stains and makes metal surfaces shine like new.
Clean your windows with vinegar mixed with hot water. Only a towel is needed with that mixture to clean and dry the surface.
Bathrooms & kitchen
Cleaning the bathroom& kitchen is no easy task. From getting rid of dirt and dust to touching up areas where grout needs updating or fixing. Those spaces cleaning is as much about disinfecting as it is about spotless surfaces. We have put together a checklist for cleaning that should help you get the job done:
Discard any unnecessary items that accumulate bacteria, such as the toilet seat, toothbrush cups, sponges, sink strainers, dish dryers, etc.

Apply a grout cleaner early on surfaces and give this time to soak in

Next, you should give the walls, doors, and fixtures an excellent clean using an all-purpose cleaner

Scrub the bath, toilet & sink to make sure you get rid of any dirt

Wipe everything again with a clean cloth

Vacuum the floor to get rid of any loose dirt and dust before mopping
Don't forget the garage, basement, or attic
Out of sight can sometimes be out of mind, and it's easy to dismiss areas like garages, basements, and attics when you're deep-cleaning … but don't make that mistake.
When you're ready to start cleaning out your garage, basement, or attic, ensure these rooms contain no valuable items. Vacuum up all of the dust and forgotten things in this space before painting it because if there are stains on top, they will just get worse when wet!
Love on your floors
Different flooring types require other care methods, and you may have more than one in your house. Steam-clean your carpeting and your tile floors, and also consider re-sealing tile floors — they've probably been through a lot, and it never hurts to give them a little sprucing up. Likewise, wood floors can usually use decent waxing. Whatever your feet need, consider providing it to them annually; after all, they see wear and tear every day but usually don't get any tender loving care.
Clean your screens and windows
Let's be honest: Cleaning screens and windows can be a real pain, which is probably why it doesn't get done very often. But it makes a massive difference in the quality of light that pours through those windows, and it's well worth addressing at least once a year.
Remove screens, wipe them down, dry them, and ensure you're washing the inside and outside of the window. Use a microfiber cloth to wipe the windows to minimize streaks — it also helps to wash windows on an overcast day, as bright sunlight can cause the cleaner to dry too quickly, leaving streaks.
While washing the windows, make sure you're paying some attention to the windowsills inside and outside the house. These areas can be a magnet for dead flies, dirt or pollen, or other gross or gritty unwanted guests, and you'll thank yourself for seeing and eliminating them at the moment.
Don't forget the light fixtures
Windows aren't the only factors influencing the quality of light in your house. Your light fixtures might be dusty or dirty, and you wouldn't even notice because they're so far above your head. Make sure you're removing and cleaning light fixtures in each room, drying them thoroughly before replacing them.
Organize, organize, organize
Deep cleaning is an excellent way to organize your things and ensure they're all in the right places. If you still have stray boxes hiding away in closets or cupboards, now's the time to finish getting rid of them so we can start keeping our homes looking nice. Find out how much storage space you have; maybe you need to reorganize your lockers or drawers to make more stuff fit?
Declutter, declutter, declutter
When you have a lot of stuff — books, clothes, sports equipment, pots and pans, whatever — cleaning around all of it becomes a challenge. The first step in any room should be a sweep to assess what you use and haven't touched in a year or more. Anything that falls into the latter category should be considered for disposal — give it to a friend or donate it if you like, but if you haven't used it or worn it in that long, then maybe you don't need it.
It may feel painful at the moment to part from your things, but keeping your house looking neat and clean will be so much easier if you can power through the hard part and let go. Get serious about decluttering now so your home will look cleaner and more presentable forever.